In 2023, many authors bring new findings, practical information on the diagnosis and treatment of conditions related to thoracic disease to our journal. Their articles published with us have received very well feedback in the field and stimulate a lot of discussions and new insights among the peers.
Hereby, we would like to highlight some of our outstanding authors who have been making immense efforts in their research fields, with a brief interview of their unique perspectives and insightful views as authors.
Outstanding Authors (2023)
Björn-Ole Stüben, Department of General, Visceral and Thoracic Surgery, University Medical Centre Hamburg-Eppendorf, Germany
Desi K. M. ter Woerds, Department of Pulmonary Diseases, Radboud University Medical Center, The Netherlands
Ikenna C. Okereke, Department of Surgery, Henry Ford Health System, Detroit, MI, USA
Takashi Eguchi, Division of General Thoracic Surgery, Department of Surgery, Shinshu University School of Medicine, Matsumoto, Japan
Toru Arai, Clinical Research Center, National Hospital Organization Kinki-Chuo Chest Medical Center, Japan
Toyofumi Fengshi Chen-Yoshikawa, Department of Thoracic Surgery, Nagoya University Graduate School of Medicine, Japan
Duilio Divisi, Department of Life, Health and Environmental Sciences, University of L'Aquila, Italy
Ilitch Diaz-Gutierrez, Division of Thoracic and Foregut Surgery, University of Minnesota, USA
Janneta Kisel, Lane Fox Unit, Guy's and St Thomas' NHS Trust, UK
Muteb Al Zaidi, Division of Thoracic Surgery, Toronto General Hospital, Canada
Panagis Drakatos, Sleep Disorders Centre, Guy's Hospital Sleep Disorders Centre, UK
Piergiorgio Muriana, Department of Thoracic Surgery, IRCCS San Raffaele Scientific Institute, Italy
Minseok Kim, University of Ulsan College of Medicine, Korea
Clinton T. Morgan, University of Kentucky, USA
Takuya Watanabe, Seirei Mikatahara General Hospital, Japan
Seong-Hyop Kim, Konkuk University Medical Center, Korea
Roberto F. Casal, The University of Texas MD Anderson Cancer Center, USA
Kelly M. Pennington, Mayo Clinic, USA
Christina M. Stuart, University of Colorado Denver, USA
Chadi Aludaat, Rouen University Hospital, France
Kyeongman Jeon, Samsung Medical Center, Sungkyunkwan University School of Medicine, South Korea
Ravi Rajaram, University of Texas MD Anderson Cancer Center, USA
Thorsten Walles, Magdeburg University Medicine, Otto-von-Guericke University, Germany
Shin Yajima, National Cerebral and Cardiovascular Center, Japan
Riccardo Orlandi, University of Milan, Italy
Isabella B. Metelmann, University Hospital of Leipzig, Germany
Takahiro Homma, Kurobe City Hospital, Japan
Hailey M. Shepherd, Washington University School of Medicine, USA
Jae Woong Choi, Seoul National University Hospital, Korea
Veronica Marcoux, University of Saskatchewan, Canada
Jae Y. Kim, City of Hope Comprehensive Cancer Center, USA
Yong-Ming He, The First Affiliated Hospital of Soochow University, China
Christian Galata, University Medical Center Mainz, Germany
Xiaoyan Wang, Sema4 Mount Sinai Genomic Inc., USA
Yousser Mohammad, Al-Sham Private University, Syria
Björn-Ole Stüben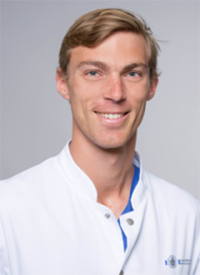 Björn-Ole Stüben, MD, completed his training as a specialist general surgeon in the Department of General, Visceral and Thoracic Surgery (Director Prof. J.R. Izbicki) at the University Medical Centre Hamburg-Eppendorf, Germany, in 2021, and worked in Hamburg until 2022. In Hamburg, his clinical focus was on open as well as minimally invasive treatment for lung cancer, with his research focus being septic thoracic surgery. His group worked on the perioperative risk assessment of patients suffering from pleural empyema, an understudied condition which still shows unsatisfactory treatment outcomes with high morbidity and mortality rates. During his time in Hamburg, he and his team also focused on minimally invasive treatment methods for pleural empyema, including novel approaches with only minimal debridement and the use of negative pressure therapy with the aim of improving treatment outcomes. Dr. Stüben is currently working in the Department of General, Visceral and Transplantation Surgery at the University Hospital Essen, Germany (Director Prof. J. W. Treckmann) since 2022.
Dr. Stüben thinks academic writing and publishing papers in open access journals are ways of informing colleagues internationally of new treatment methods and research results. "Sharing this information has the potential to have a real impact on treatment outcomes for patients," says he. He would dedicate a certain amount of time to reading new articles on the diseases that he encounters as a clinician and integrating these results into the treatment of his patients. Reading recently published literature is necessary to identify areas where more research needs to be done, and he tries to address these unmet areas of need by research of his own. He thinks preconceived opinions and expecting certain results before completing the research are the main reasons for bias in most authors. He also emphasizes that standardization and transparency are important aspects of publishing (of a research), and reporting guidelines such as STROBE or CONSORT are one way of ensuring the results can be reproduced if necessary.
(by Masaki Lo, Brad Li)

Desi K. M. ter Woerds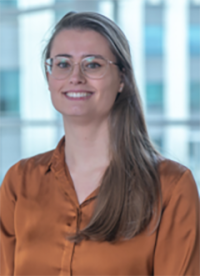 Desi K. M. ter Woerds, MSc., is currently a PhD-candidate at the Radboud University Medical Center, Nijmegen, the Netherlands. She completed her Bachelor's and Master Degree in Technical Medicine with a specialization track on Medical Imaging and Interventions in Enschede, the Netherlands. Her Bachelor thesis focused on the impedance a pediatric patient needs to overcome to show capability of spontaneous breathing when deciding on extubating. Her Master thesis focused on improving endobronchial staging and treatment of early-stage lung cancer by means of imaging agents. Her current research is performed as a PhD-candidate under supervision of Prof. Erik van der Heijden, Dr. Erik Aarntzen and Dr. Roel Verhoeven. It focusses on performing an SLN procedure in early-stage lung cancer in two ways to optimize staging for lung cancer patients; during a navigation bronchoscopy and during surgery. Moreover, she takes interest in the Medical Device Regulations, radioactive elements, fluorescent imaging, SPECT-imaging and lung surgery. Connect with Dr. Desi ter Woerds on LinkedIn.
To Dr. Desi ter Woerds, through writing and publishing, the collective knowledge grows and research that clearly answers a question does not have to necessarily be repeated at different centers. She thinks via academic writing, we can build on each other's work and execute innovative ideas even faster and eventually help the patients. "While I am not a doctor, I think that documenting the performed work in a way that it can be completely understood and performed by other groups is important to expand the collective knowledge. I am currently building on the work of others and I hope that others can build on the work I am doing now. That would not be possible without writing about it in an academical fashion and having platforms to share this knowledge," shares she.
"Since my day-to-day work consists of writing, I often search for articles to base my research on and I often find new insights and new studies that have been performed in my field," says she. In this way, she is proactively keeping her own writing up-to-date.
Speaking of the importance of Conflict of Interest (COI) disclosure, Dr. Desi ter Woerds thinks it highly depends on the way the research was influenced: was the COI involved in the design of the study or was there only financial aid, but was the research performed as investigator-initiated research? She thinks there is a large difference between the two and this is not always clear in the COI. However, she emphasizes that it should be reported nonetheless.
(by Masaki Lo, Brad Li)

Ikenna C. Okereke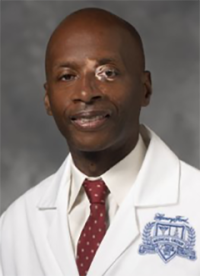 Dr. Okereke was raised in Detroit, Michigan and attended Johns Hopkins University, USA. He attended Washington University School of Medicine in St. Louis. He did his general surgery residency at the Cleveland Clinic Foundation and his cardiothoracic residency at Beth Israel Deaconess Medical Center in Boston. He is the current Vice Chairman of the Department of Surgery and Chief of the Division of Thoracic Surgery at Henry Ford Health. He is active in basic and outcome research and has been awarded numerous NIH grants. He went to Haiti for disaster relief 1 week after the devastating earthquake which killed over 300,000 people in that country. Inspired by this trip, he established the Okereke Foundation in 2013. He also began a summer internship program for the underrepresented high school students in 2016 and has become a mentor since then. Learn more about Dr. Okereke here.
Speaking of what authors have to bear in mind during preparation of a paper, Dr. Okereke thinks it is most important for authors to have an idea of how their manuscript will help readers and the medical community in general. He points out it is also important in the early phase of the project design to ask what the key question is. That would usually ensure the results are useful. And he thinks following reporting guidelines like STROBE or CONSORT can guarantee certain level of standardization and help on quality control.
Dr. Okereke finally shares an experience that has influenced him most as a researcher with us, "When I was a resident, we would frequently meet very late at night after all of the operative cases were done for the day. That level of dedication from my mentors is something I would remember often."
(by Masaki Lo, Brad Li)

Takashi Eguchi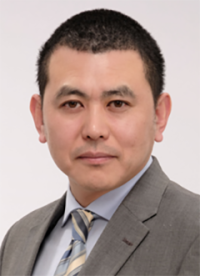 Dr. Eguchi is a board-certified thoracic surgeon in Japan, affiliated with Shinshu University Hospital. He completed his surgical residency, thoracic surgery fellowship, and Advanced Thoracic Surgical Oncology Fellowship at Shinshu University Hospital in Japan and Memorial Sloan Kettering Cancer Center (MSKCC) in New York, US. Dr. Eguchi gained expertise in thoracic oncology research at MSKCC's Dr. Adusumilli Lab from 2014 to 2018 and earned his ECFMG certificate in 2017. At Shinshu University Hospital, Dr. Eguchi offers comprehensive, multidisciplinary oncology care, specializing in robotic surgery for thoracic malignancies, particularly on robotic complex lung segmentectomy for early-stage lung cancer and pulmonary metastasis. His translational research focuses on lung cancer biology and management, exploring clinicopathological and molecular characteristics of spread through air spaces (STAS) and investigating perioperative risk assessment and management for early-stage lung cancer patients. Dr. Eguchi's publications can be found at ORCID. Connect with Dr. Eguchi on Twitter.
Being asked of the motivation behind his academic writing endeavors, Dr. Eguchi thinks the opportunity to advance scientific knowledge and contribute to improving patient care in thoracic surgery is definitely the force behind. "Sharing research findings with the scientific community allows collaborative learning, fosters innovation, and ultimately helps improve patient outcomes. Furthermore, academic writing enables me to document and communicate the novel techniques and approaches I develop," says he.
To ensure the writing is up-to-date and provides new insights, Dr. Eguchi keeps up with the latest research by regularly attending conferences, participating in research collaborations, and reviewing relevant literature. He also maintains an active network with colleagues and experts in the field, which helps him stay informed about recent advancements and trends. He would like to contribute novel and relevant information to his academic writing by continuously learning and updating his knowledge base.
Speaking of research data sharing, Dr. Eguchi thinks that is crucial in scientific writing as it promotes transparency, reproducibility, and gives the opportunity for independent validation of the research findings. By sharing research data, authors enable others to build upon their work, fostering collaboration and accelerating scientific discovery. And he believes this ultimately benefits the scientific community, leading to more robust and reliable research outcomes.
Finally, Dr. Eguchi shares some common difficulties in academic writing with us:
Clearly articulating complex ideas and concepts in a concise manner
Ensuring the accuracy and relevance of the information presented
Staying up-to-date with the latest research in a rapidly evolving field
Addressing potential biases and limitations in the research design and analysis
Adhering to strict formatting and submission guidelines for various journals and conferences.
"To overcome these challenges, it is essential to stay organized, maintain a consistent writing schedule, seek feedback from colleagues and mentors, and continuously update one's knowledge and skills in the field," says Dr. Eguchi.
(by Masaki Lo, Brad Li)

Toru Arai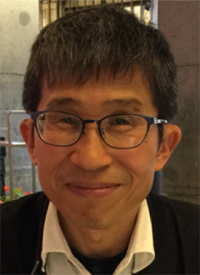 Dr. Toru Arai is the Executive Director of Clinical Research Center, National Hospital Organization Kinki-Chuo Chest Medical Center, Osaka, Japan. His research areas include interstitial lung disease (ILDs), pulmonary alveolar proteinosis (PAP), and lymphangioleiomyomatosis (LAM). As for ILDs, he has published many articles on acute exacerbation of ILDs and has worked on SETUP trial for determining the efficacy of thrombomodulin. He has performed prospective cohort study of acute exacerbation of ILDs involving 400 patients, from which he is anticipating exciting results. He has also suggested the importance of IL-11 and PDGF for pathophysiology of IPF in JTD. As for PAP, he has published a paper involving the second patient with autoimmune PAP treated by GM-CSF inhalation in Japan (Respir Med 2004). He has participated in two clinical trials of GM-CSF inhalation for autoimmune PAP (NELM 2019, 2020) and also in big clinical trials of sirolimus on LAM patients; the MILES trial (NEJM 2011) and the MLSTS trial (AnnalsATS 2016).
In order to be an academic writer, Dr. Arai thinks the most important point is to pursue daily clinical questions. One has to examine previous papers, and solve the problems even if there is not sufficient evidence present at the moment. He cites an example, "I have published a paper on the association between HRCT pattern and serum markers in acute exacerbation of IPF (Arai T, et al. JTD 2021). I examined the same problem firstly on the time basis of the previous 10 years; however, I could not find positive results at that time because of the limited number of patients. Then, during the ten years, I had collected more patients and I finally managed to reach the positive results."
In order to avoid bias in his own writing, Dr. Arai would try to enroll as many subjects as possible and to enroll consecutive cases as best as he could. In addition, he would consult the statisticians in his hospital if needed. He further points out ethical problems are important issues in academic writing. "It is true that pursuing scientific problems is important; however, private information should be protected according to the international consensus and legal regulation. In addition, we have to avoid violating the rights of individuals in the process of solving the scientific problems. For this purpose, we will have to be checked by the institutional review board," says he.
Dr. Arai finally would like to encourage other academic writers to be bold in hypothesizing, "I am a clinician and not a researcher on laboratory investigations although I have some experience. My research questions stem from clinical experience; however, I believe this kind of clinical questions could lead to important discovery. For example, I once encountered two patients with autoimmune PAP complicated with sarcoidosis. These diseases might have happened simultaneously by chance; however, I think there is a patho-physiological link between these diseases and have published a paper with a possible mechanism (Arai T, et al. Intern Med 2020)."
(by Masaki Lo, Brad Li)

Toyofumi Fengshi Chen-Yoshikawa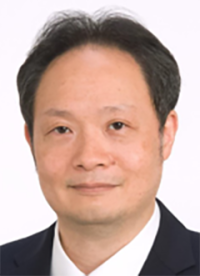 Dr. Chen-Yoshikawa is a Professor in Thoracic Surgery at Nagoya University Hospital, Nagoya University Graduate School of Medicine, Japan. He graduated from Kyoto University, Faculty of Medicine in 1997. After obtaining the PhD in Kyoto University Graduate School of Medicine in 2007, he joined the faculty of General Thoracic Surgery at Kyoto University. He underwent clinical fellowship in lung transplantation at Toronto General Hospital, Canada. Between 2009 and 2019, he worked in Kyoto University with Professor Hiroshi Date. His main research areas and interests are: lung cancer, lung transplantation (lung preservation, ischemia-reperfusion injury, surgical technique, living-donor lobar lung transplantation, and chronic lung allograft dysfunction), minimally invasive thoracic surgery, regenerative medicine, and surgical simulation and training. He has authored or co-authored a number of articles in the general thoracic surgical fields and has published over 350 peer-reviewed manuscripts in English. Learn more about Dr. Chen-Yoshikawa here.
Dr. Chen-Yoshikawa thinks academic writing is mandatory for the development of any academic fields. Without academic writing, there is no progression. This is also the reason that he continues writing academic manuscripts. "Through academic writing, we can communicate with people whom we have never met in our field of research and even outside of our field; and we can always find new insights via academic writing," says he.
In terms of point to note in the process of writing, Dr. Chen-Yoshikawa believes it is very important to write an academic manuscript without biases. He would always try to read as many papers as possible in his field of research. However, he admits that there would be limitation on time and he would often share his writings with colleagues to check potential biases. Peer-review system is also mandatory for an academic manuscript to be published.
Dr. Chen-Yoshikawa further points out that it is essential for academic surgeons to catch up with the trend of science which advances rapidly day by day. He always discusses on any issues regarding thoracic surgery with colleagues from his department, which he thinks is the best way to catch up with the trend of science, at least in the field of thoracic surgery. "Of course, to read an academic journal, such as JTD, is also one of the alternatives to brush up our own knowledge," expresses he.
Finally, Dr. Chen-Yoshikawa believes that it is essential for authors to disclose Conflict of Interest (COI). He elaborates, "By disclosing COI, readers can understand the background of a research in advance, which can balance the potential biases and avoid misunderstandings between writers and readers."
(by Masaki Lo, Brad Li)

Duilio Divisi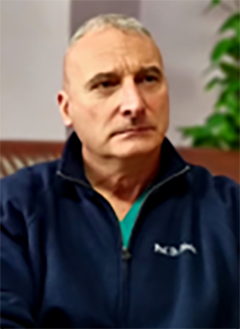 Dr. Duilio Divisi, Professor, MD, PhD (Thoracic Surgery), earned his Italian Thoracic Surgery Degree magna cum laude from La Sapienza University in Rome, Italy. He had had a wide and qualified experience in thoracic surgery and lung transplantation as Assistant des Hôpitaux, Chef de Clinique des Universités at the Department of Thoracic Surgery, University of South Lyon, Louis Pradel Hospital of Lyon, France. During that period, he studied the lung preservation with various experimental auto-transplant animal models and published extensively on this topic. He is currently a Professor of Thoracic Surgery, at the Department of Life, Health & Environmental Sciences, in the University of L'Aquila, Italy, and the Director of Postgraduate School of Thoracic Surgery and the Chief of Thoracic Surgery Unit, at the Giuseppe Mazzini Hospital of Teramo, Italy. His clinical practice and research mainly focus on minimally invasive thoracic surgery in lung cancer and thymic tumours, chest wall resection and reconstruction (trauma, tumours, deformities), lung volume reduction surgery, sympathetic surgery, benign and malignant pleural disease.
Dr. Divisi thinks scientific research is the fundamental process in everyday clinical practice and the university life. Yet, for getting involved in the international scientific community, it is necessary to accurately communicate one's work based on the fair comparison for the development of ideas, with the background of the critical role of cultural exchange. He thinks academic writing serves the following purposes: the careful analysis of methodologies and paths in a continuous comparison of experiences among peers, in order to minimize misunderstandings and misinterpretations and thus acquire universally verifiable results. "Our goal is to constantly improve the quality of care, in order to achieve an excellent quality of life for people around the world," says he.
Dr. Divisi shares that making clinical and surgical activity compatible with that of an academic writer is extremely difficult, and it takes a lot away from one's private and family life. Professors in Italy have a triple professional obligation: research, teaching and care. He thinks that being involved in the international comparison with the scientific community is the only way to certify the authoritativeness of one's work. He adds, "The comparison is always a moment of growth, aimed at the common good of the patients. Obviously, a certain pre-disposition to writing is necessary as it is not easy to report personal clinical experience or the results of one's research on paper."
In order to ensure the writing is up-to-date and can give new insights to the field of research, Dr. Divisi believes the only way is to read and study systematically. He usually spends one day a week evaluating the most reputable journals in the field of thoracic surgery in general and lung cancer in particular. This habit is a source of ideas, inspiration for new project and analysis for clinical and surgical choices. He would also hold a briefing with colleagues and residents every two weeks in which they discuss the most interesting articles in terms of both immediate treatment and prospective research.
Finally, on data sharing in scientific writing, Dr. Divisi points out that if the ultimate goal of the work is to improve the quality of life of patients, regardless of national borders, only the sharing of data in every field of research achieves the scientific globalization which is the basis of being a doctor or a researcher. "The way in which SARS-CoV-2 infection was fought is an exhaustive example of this. We work for the patients, and we must look for the most suitable and adequate treatments; this objective can be pursued by sharing the various experiences in order to minimize errors and ensure unassailable scientific growth in each of its realization processes," says he.
(by Masaki Lo, Brad Li)

Ilitch Diaz-Gutierrez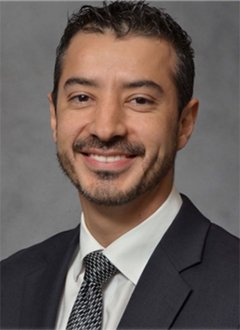 Dr. Ilitch Diaz-Gutierrez is a general thoracic and lung transplant surgeon at the University of Minnesota in Minneapolis, MN, the US. He is originally from the Mexico City where he obtained his MD, and subsequently completed his training in general surgery at the University of New Mexico, and cardiothoracic surgery at the University of Minnesota. He also performed a rotating fellowship at Memorial Sloan-Kettering Cancer Center in New York, the US. Dr. Diaz-Gutierrez's expertise in uniportal surgery is remarkable. He published the first North American study demonstrating the feasibility and safety of lung segmentectomy, and has been an invited speaker at multiple regional, national, and international meetings on this subject. His basic science research focuses on tissue bioengineering of the esophagus and trachea utilizing biomaterials for 3D bioprinting. Future projects aim at building tracheal and esophageal constructs with adequate biomechanical properties for implantation in patients with large defects. Connect with Dr. Diaz-Gutierrez on LinkedIn.
Speaking of the essential elements of a good academic paper, Dr. Diaz-Gutierrez believes it comes down to the question that is being answered. In other words, the hypothesis. Is the hypothesis stated clearly and focused on a single problem? Is the problem relevant and researchable? He thinks the hypothesis sets the tone for the rest of the manuscript. In order to avoid biases in one's writing, he thinks peer review would help. He explains, "We all have biases. It is inherent to human nature. The key is to recognize them and be open to criticism. That's why it is important to share your research with friends and colleagues for constructive criticism and subsequently to a thorough peer-review process."
Science advances rapidly day by day. Dr. Diaz-Gutierrez thinks the best way of staying up-to-date is by being academically productive and publishing research on a regular basis. Being in an academic institution is an opportunity to collaborate with other researchers with shared goals but different background and perspectives, which enriches the quality of the work and minimizes biases.
Regarding the obtainment of institutional review board (IRB) approval for a research paper, Dr. Diaz-Gutierrez thinks the IRB review process is extremely important to make sure the research is ethical and responsible. To him, the IRB provides an independent evaluation of the proposed research and is an invaluable measure to ensure compliance with rules and regulations that protect human subjects.
(by Masaki Lo, Brad Li)

Janneta Kisel
Janneta Kisel is a 4th Year medical student at King's College London (KCL), UK. She recently completed an iBSc in Anatomy, Developmental, and Human Biology from KCL where she received 1st Class Honors. As a part of her research, she has been working with the Lane Fox Unit at Guy's and St Thomas' NHS trust, London, on her interest in respiratory medicine. The results of her research in collaboration with them were presented at several conferences including the European Respiratory Society International Congress and the British Thoracic Society Winter meeting. She has also undertaken projects on ACL injury rehabilitation and post-operative surgical outcomes. Connect with Janneta on LinkedIn.
Academic writing is essential in Janneta's opinion, as it provides a platform to showcase advances in medical sciences and reasonings behind, as well as placing them into a more accessible light for younger professionals to develop interests and broaden their knowledge. Furthermore, she thinks science is a collaborative human endeavor which academic writing facilitates.
In preparing a paper, Janneta would consider on several items, "A rigorous and appropriate methodology and results should be presented in a transparent manner allowing the reader to follow the journey to the conclusion. Openness to feedback ensures positive changes can be made to the paper and allows a collaborative work approach, resulting in the production of high-quality research. Lastly, clarity is essential to effectively convey across the findings."
Science advances rapidly day by day. In order to ensure the writing is up-to-date, Janneta would attend conferences and read latest academic journals to keep her knowledge current. Systematic literature reviews are useful to give a broad summary on a topic, in addition to identifying gaps in published research yet to be explored. Moreover, she thinks she is fortunate to work with the Lane Fox Unit at St Thomas' Hospital with a team of inspiring professionals from whom she has learnt collaboration leading to pioneering new research.
Regarding authors' disclosure of conflicts of interest (COIs), Janneta thinks it is important as it allows readers to evaluate their potential impact on the research findings and conclusions. Without the disclosure, readers may not be aware of potential influences that could affect the validity of the research. She adds, "COI does not necessarily mean the validity is affected, but the type of conflict, transparency of the paper, and the research design should be taken into account."
(by Masaki Lo, Brad Li)

Muteb Al Zaidi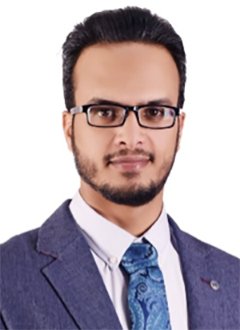 Dr. Alzaidi is currently a thoracic and upper GI surgeon. He is dedicated to minimally invasive thoracic and upper GI surgery (single port VATS, laparoscopic and robotic approaches). He is a former clinical fellow in minimal invasive and thoracic surgical oncology at St. Vincent's Hospital (2019-2021), at The University of Melbourne, Australia. He is also, a former clinical fellow in upper GI and thoracic surgery at Toronto General Hospital (2021-2022), at The University of Toronto, Canada. His research focuses on thoracic and upper GI surgical oncology with special dedication to minimal invasive surgery beside to his interest in surgical education. Connect with Dr. Alzaidi on LinkedIn.
Dr. Alzaidi thinks selecting a research topic is critical and significant as the subsequent research activities can only be initiated after selecting a research topic. He shares, "When selecting a research topic, I consider several factors because we have to convert the research topic into a well-written paper. To come up with a research topic, I have felt my reflectivity and reflexivity. Reflectivity refers to the process of my thinking, evaluation, and consideration of my behaviour, attitude, and motivation of my own self, whereas reflexivity means how I consider myself a researcher."
Dr. Alzaidi would follow the following steps on coming up with a research topic:

Generation of the idea.
Refining that idea: After selecting the broad area of research, narrow down the broad area into some small groups of areas.
Topic selection: Finally, select a topic that fits the reflectivity and reflexivity. After that, move on to converting the topic into a proper research paper.
Writing a research paper is critical. It involves a lot of consideration and techniques to write a proper research paper but the biggest difficulty to Dr. Alzaidi in preparing a research paper is to find an appropriate topic and its relevant literature. He points out, generally, the literature is the backbone of a good research paper. It backs up the research topic with gathered information and paves the way for converting it into clear and proper manuscript. He further shares that analyzing and interpreting all the available research evidence is related to a particular research question or topic, but generally he would follow the following points in order to select appropriate evidence:

Define a clear research question.
Select a reliable database and relevant literature.
Consult with supervisor/senior researcher whenever needed.
Finally, Dr. Alzaidi emphasizes that data sharing is crucial in scientific writing as this allows authors to build upon the work of other researchers. It increases data circulation and uses within the research community. And it also encourages better transparency and enables the reproducibility of future researcher's work.
(by Masaki Lo, Brad Li)

Panagis Drakatos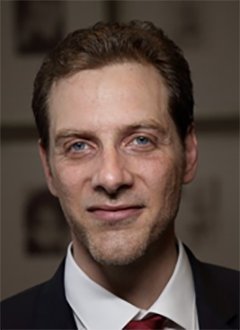 Dr. Panagis Drakatos is a pulmonologist and has specialized in Sleep Medicine. He works at the Tertiary Sleep Centre at Guy's and St Thomas Hospital in London, UK. He graduated from the University Medical School of Patras in Greece, and also completed his PhD in Sleep Medicine at the same institute. He attained qualification as a somnologist by sitting at the European Examinations in 2014, and clinically covers the full spectrum of sleep disorders, with extensive experience in respiratory, neurology and psychiatric sleep medicine. He is also an Honorary Senior Lecturer at the King's College London University and has participated actively in international clinical trials. His research interest and publications extend to many subjects of Sleep Medicine, including obstructive sleep apnoea, hypersomnia of central origin, NREM and REM parasomnias, RLS and PLMS. He and his team are currently focusing, among else, on the phenotyping of sleep apnoea. Connect with Dr. Drakatos on LinkedIn.
Despite the burden of being a doctor, Dr. Drakatos considers lifelong learning is, and should be, an integral part of every profession, which is especially highlighted in areas of swift change in knowledge as in medicine and more so in Sleep Medicine, with so many still to be discovered. He thinks keeping up-to-date with newest practices requires exposure to research articles, and an ability to critically appraise these. "Writing articles requires dedication and extra time, but if you challenge the existing clinical practice for the sake of patients' good, you will easily end up with setting up research projects," shares he.
Academic writing often involves evidence synthesis. Dr. Drakatos further shares with us tips on selecting the appropriate evidence for synthesis and analysis: "Getting a clear picture of what is the purpose of the study and a clear simple question in your head, is mandatory for successful research and that is often achieved via a thorough knowledge of the existing literature. You would utilize that knowledge for guidance and to avoid pitfalls, while you remain open in thinking outside the box. Experience with synthesis and analysis comes at a cost, and senior colleagues can offer valuable guidance".
Speaking of the difficult times in the process, Dr. Drakatos points out most difficulties with writing are naturally experienced at the beginning of someone's academic career and published articles can provide patterns. He mentions that setting up research projects will require a good grasp of statistical methods, and that can be obtained via reading and attending courses. Finally, transparency and accuracy are key in research, and data sharing would help.

(by Masaki Lo, Brad Li)

Piergiorgio Muriana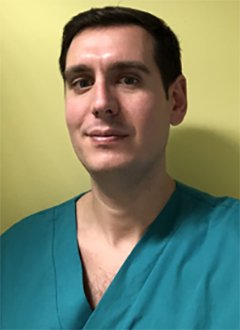 Dr. Muriana is a board-certified thoracic surgeon with interests in minimally invasive surgery (VATS and robotic), thoracic oncology, lung cancer screening and tracheal surgery. He did his thoracic surgery residency at Vita-Salute San Raffaele University in Milan, Italy. He joined the Department of Thoracic Surgery of San Raffaele Scientific Institute as attending surgeon in 2014. He serves as a contract Professor at Vita-Salute San Raffaele University in the Thoracic Surgery School as tutor of residents. He also teaches respiratory disease course of the International MD Program in the School of Medicine and Surgery at the same University. He is the author of various publications, book chapters and is actively involved in clinical research. He is a member of the European Society of Thoracic Surgeons (ESTS) and of the Italian Society of Thoracic Surgery (SICT). Learn more about Dr. Muriana from ResearchGate.
Dr. Muriana thinks scientific writing represents a fundamental part of the medical activity. The preparation of a manuscript is a time-consuming process especially for non-native English-speaking authors, who experience difficulties related to the conduct of a study with a language other than their own. Dr. Muriana mentions some useful suggestions to overcome this issue, such as conducting a good bibliographical research on the subject, carefully following the guidelines of the journal in which you intend to publish, and finally maintaining constant contact with the editorial team that can help you resolve any difficulties.
Dr. Muriana thinks flaws in conducting and reporting a scientific study are often due to the lack of criticism. In his opinion, this could be avoided by keeping in mind that interpretation of study results should always be discussed at several levels, first within the study group and then considering not only the peer-review reports, but also the feedback provided by editorials and audience letters. He points out that there are many factors related to both the authors and the journal that may influence a critical interpretation of a manuscript. For this reason, it is fundamental to ensure standardization of scientific writing by following specific guidelines (e.g. PRISMA guidelines when preparing a systematic review and meta-analysis). Shared guidelines allow a better flow for the peer-review process and improve the overall quality of the manuscripts.
Dr. Muriana lastly shares with us that medical writing has a major role in both scientific knowledge and professional growth. In his experience, academic research with multicenter studies represents a nice way to expand the network of personal knowledge not only from a professional point of view but also by developing strong personal friendships.

(by Masaki Lo, Brad Li)

Minseok Kim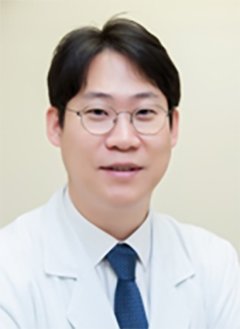 Minseok Kim, a Chief of the Heart Failure and Cardiac Transplantation Center at Asan Medical Center Heart Institute, primarily treats critically ill patients in the Cardiac ICU, and his research areas include heart failure, cardiogenic shock, and mechanical circulatory support (ECMO, LVAD). Recently, he completed the EVOLVE-ECMO trial, which demonstrated the feasibility of an early left ventricular unloading strategy in VA-ECMO, and the results are currently undergoing peer review. Currently, he is conducting a clinical trial comparing preemptive distal perfusion cannulation to a conservative approach in VA-ECMO. In addition, he is also conducting the HELP trial, an RCT comparing high PEEP versus low PEEP in mechanically ventilated patients with heart failure. Furthermore, he also plans to conduct a multi-center trial examining the role of pulmonary artery catheterization (PAC) in cardiogenic shock caused by heart failure.
Being asked about the essential elements of a good academic paper, Dr. Kim, from a clinician's perspective, thinks it would be great if the paper could provide solutions to challenging problems that are difficult to address in the field. To achieve this, it is important to have sufficient statistical support. Nonetheless, even in the absence of strong statistical evidence, a paper containing innovative ideas that propose new solutions would be highly valuable.
Seeing the rapid scientific advancement, to ensure his writing is up-to-date and can give new insights into the field of research, Dr. Kim thoroughly reviews new research and engages in discussions about emerging research areas through conferences, online symposiums, and other academic meetings.
Although clinicians bear a significant clinical burden, Dr. Kim still thinks it is necessary to write papers. Because if doctors do not write papers, their current clinical judgments may remain highly subjective and be based solely on experience. Therefore, to objectify and advance the therapeutic field, it is essential to thoroughly review papers and put extra effort into producing high-quality research articles. Usually, he writes papers by utilizing early mornings or weekends when he has uninterrupted time to focus on his writing.
Dr. Kim also sees the need to share data among the scientific community. The idea of data sharing means that not only the paper itself but also the raw data will be made available to others. This, he believes, can therefore increase the transparency of research and improve accuracy by providing a clear definition of the data in advance, while he also insists it is crucial to address data contamination that may occur when data are opened up through adequate regulations and precautions.
(by Alisa Lu, Brad Li)

Clinton T. Morgan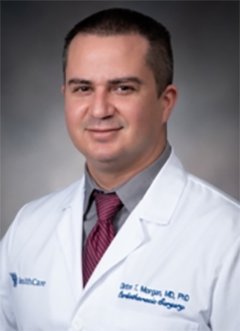 Dr. Clinton T. Morgan is an Assistant Professor of Cardiothoracic Surgery at the University of Kentucky and a Thoracic Surgery Section Chief at the Lexington VA Medical Centre in Lexington, Kentucky, USA. He earned his MD and Ph.D. from the Medical Scientist Training Program of the University of Wisconsin School of Medicine and Public Health and Integrated Program in Biochemistry. He then completed his General Surgery Residency in 2018 and Cardiothoracic Surgery Fellowship training in 2020 at the University of Wisconsin—Madison. Dr. Morgan provides comprehensive thoracic surgical care for benign and malignant disease, including robotic thoracic surgery with a focus on total robotic esophagectomy. His clinical research interests include improving the ability to distinguish primary spontaneous pneumomediastinum from Boerhaave syndrome, esophagectomy outcomes, and understanding barriers between thoracic malignancy diagnosis and treatment.
Speaking of the need of academic writing, Dr. Morgan says he could not think of anything more important than academic writing because it is essential to disseminating new knowledge in science and medicine. Moreover, academic writing can lead to advances in our ability to prevent, diagnose and treat diseases afflicting patients.
And to be a qualified academic author, Dr. Morgan thinks we need to have an advanced understanding of our field, and we must be able to effectively communicate how our work furthers that knowledge. He also believes that an author's ability to convey information with his or her own unique voice, perspective and problem-solving approach is equally important.
Science advances rapidly day by day. To ensure that writing is up-to-date and can bring new insights to the field of study, Dr. Morgan points out that one must be up-to-date on reading the literature and attending meetings to ensure that his/her writing provides new insights in his/her field. His research interests are driven, in large part, by problems he encounters during his work as a thoracic surgeon. He explains, "If it's a problem colleagues also encounter, and there're no solutions in the literature, that means you're usually onto a meaningful project."
From an author's perspective, Dr. Morgan believes that it is important to follow reporting guidelines, such as TREND and CONSORT, which can play a significant role in academic research by providing a quality measure for project development and manuscript preparation.
(by Alisa Lu, Brad Li)

Takuya Watanabe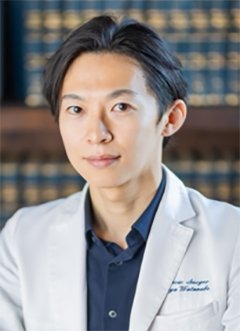 Dr. Takuya Watanabe is currently a Chief Doctor in Division of Thoracic Surgery, Respiratory Disease Center at Seirei Mikatahara General Hospital, Japan. Also, he is a board-certified thoracic surgeon and certified doctor of Bronchoscope in Japan. He graduated from the University of Mie in 2010 and obtained a PhD degree from Nagoya City University Graduate School of Medical Sciences in 2019. From November 2022 to January 2023, he studied abroad at Klinikum Ernst von Bergmann in Germany to learn the advanced skills of uniportal VATS. His main research areas include minimally invasive thoracic surgery (especially uniportal VATS), locally advanced lung cancer, and interstitial lung disease. His recent projects focus on multicenter study on minimally invasiveness of uniportal VATS, and cohort study of bronchopleural fistula by Extended-Sublobar Surgery Study Group (ESSG) in Japan. Learn more about Dr. Watanabe from his facility-certified YouTube channel on uniportal VATS.
When preparing a paper, Dr. Watanabe has the following actions: (I) sufficient examination of previous research; (II) confirmation of accuracy and transparency of data and results; (III) not to forget to respect the patients who cooperated; and finally, (IV) proceed and write with a sense of speed. He thinks a good academic study should be well designed, has a clear scientific basis for the results and be reproducible. In addition, he thinks that it is very important for an academic study to follow a specific reporting guideline. He explains, "These guidelines make manuscripts more organized, objective, and authoritative. Therefore, I am always conscious of whether the research design and composition are in line with these guidelines during preparation of my manuscripts."
After completing preparation of a paper, publishing it in a good journal is the same important. Dr. Watanabe prefers to publish in journals with good peer review and the cutting-edge medical sense. In his opinion, good peer review must be essential because it will brush-up the manuscripts and make them more objective by reviewers with other perspectives and ideas.
(by Xing Liu, Brad Li)

Seong-Hyop Kim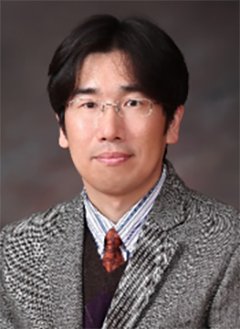 Dr. Seong-Hyop Kim is the Professor at Department of Anesthesiology and Pain Medicine, Konkuk University Medical Center, Seoul, Korea. He also serves as the Secretary General in Korean Society of Anesthesiologists and the Vice Editor-in-Chief of Korean Journal of Anesthesiology. His research mainly focuses on adult cardiovascular and thoracic surgery, clinical pharmacology and anesthesia & immune system.
For Dr. Kim, one most frequently encountered difficulty is to write objectively. He explains, "When objective evidences were not enough, private opinion, not objective evidences, has been sometimes overwhelmed. It makes the research conclusion not convincing". In addition, as a non-English native speaker, he finds writing in English frustrating sometimes. For him, the process from design of the study to its publication is difficult, but also delightful. In spite of the existing difficulties, his passion for writing never dies.
The beliefs of medical advance and patients' rehabilitation motivate Dr. Kim to initiate new research and keep writing. To ensure his writing is critical, he always asks himself whether the study is able to advance clinical practice based on the evidences, or in other words, whether the findings from the study would help clinicians improve their practices. Even though sometimes the findings showed negativity, he is proud of the studies.
Speaking of the need for research to obtain institutional review board (IRB) approval, Dr. Kim thinks every study should be performed on the basis of ethics and thus obtaining approval from IRB is essential. For any studies involving human, it should be conducted under patient safety and IRB approval. For studies using animals, the approval from institutional animal care and use committee (IACUC) is also a must. In his opinion, even though a study has brilliant results, it should be withdrawn without getting approval from IRB or IACUC.
(by Xing Liu, Brad Li)

Roberto F. Casal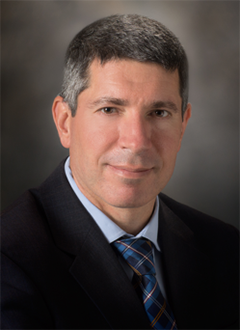 Dr. Roberto F. Casal is currently a Professor of Medicine at The University of Texas MD Anderson Cancer Center in Houston, Texas, USA. He is the Director of the Clinical Research Unit and the Director of the Advanced Bronchoscopy Program. He is an international leader in the field of bronchoscopy and interventional pulmonology with over 100 peer-reviewed publications and multiple book chapters. His clinical and research interests focus on the minimally invasive diagnosis, staging and treatment of lung cancer and other thoracic malignancies. He has vastly contributed to the literature with scientific advances in endobronchial ultrasound, cone-beam CT guided bronchoscopy, robotic bronchoscopy and therapeutic bronchoscopy.
To Dr. Casal, academic writing plays a pivotal role in the advancement of science and education of the medical community. He explains, "It is the most rigorous way to share medical data and improve patient care, which is our ultimate goal. Scientifically sound translational and clinical studies can impact clinical practice and their results should be peer-reviewed, published and shared in the most expeditious way. Thorough clinical reviews are also of great relevance since they allow physicians who lack the time to review studies one by one, or lack the experience to evaluate their scientific rigor, to nourish from a concise description and thorough assessment of the most up-to-date available data."
In order to ensure one's writing is up-to-date and can give new insights to the field of research, Dr. Casal thinks it is paramount to perform thorough searches regularly on the topics of one's own interest. "I personally perform searches twice a month. I follow other leaders in the field (to get alerts when they publish) and utilize scientific research-focused social media," shares he. Dr. Casal further points out that before embarking in any research endeavor, it is of utmost importance to have certainty that the project will either be novel or of better quality than the pre-existing data, and that the work will substantially contribute to the existing body of literature.
In the era of digital advancement, data sharing is prevalent in scientific writing. Dr. Casal is on the pros side of the idea of data sharing. "In order to impact the scientific field, the education of other physicians, and patient care, it is mandatory for us to share our study outcomes and thoughtful medical reviews. Readers will scrutinize your work and your writing and apply what can and should be applied to their clinical practices. Often your research studies may not change clinical practice immediately, but they will trigger more research on the same topic, which ultimately will. Your review articles and practice guideline can inform and educate physicians in busy practice with little time for continuing education."
(by Masaki Lo, Brad Li)

Kelly M. Pennington
Kelly M. Pennington is a Pulmonary Medicine and Critical Care Physician working at the Mayo Clinic in Rochester, Minnesota, USA. Her clinical expertise is in lung transplant and critical care medicine. She focuses her research on enhancing outcomes for lung transplant candidates and recipients through database and patient-reported outcomes research. Connect with Dr. Pennington on Twitter.
Dr. Pennington considers academic writing as a story-telling of the data. "The most impactful papers are those that allow the data to speak for itself but translate the data into a message that busy clinicians can apply," says she. "Reporting guidelines are extremely helpful, especially at the beginning of starting the career in research. This ensures the integrity of the research and the manuscript." In addition to reporting guidelines, Dr. Pennington shares that editing software and informal or peer research discussions can all help improve the quality of research manuscripts, and those are tips to ensure the production of critical writing.
(by Masaki Lo, Brad Li)

Christina M. Stuart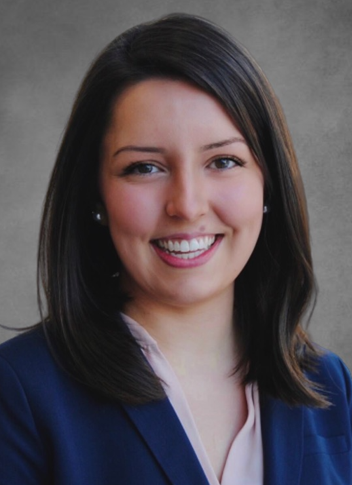 Dr. Stuart received her Bachelor of Science (BS) in Biology and Mathematics from Villanova University, followed by her Doctorate of Medicine (MD) from Sidney Kimmel Medical College at Thomas Jefferson University both in Pennsylvania, USA. She is currently completing her General Surgery Residency at the University of Colorado and plans to pursue fellowship training in Cardiothoracic Surgery. Her research is funded by an NIH T32 for Thoracic Oncology and the Cancer League of Colorado. The majority of her research work focuses on diseases of the lungs and esophagus, as well as general health services and disparities focused initiatives. Connect with Dr. Stuart on Twitter.
Academic writing and research, to Dr. Stuart, is necessary for the advancement of knowledge. She thinks rigorous investigation, analysis and critical thinking allows us to uncover new insights and discoveries. Upon sharing these insights through academic writing, others are then allowed to build upon these ideas and generate further knowledge. She also points out that academic writing often influences policy development and decision-making, and by informing these processes, research contributes to the betterment of society by promoting evidence-based practices.
Speaking of ways to avoid biases in one's writing, Dr. Stuart thinks the most important thing to do is to "be aware of your own beliefs and trained practices. Understanding your own biases allows you to consciously work towards mitigating them. Objectivity is challenging to achieve but researchers should strive for fairness, inclusivity and transparency in writing."
In Dr. Stuart's view, reporting guidelines such as PRISMA and CARE are in place to improve the quality of research to ensure appropriate translation to clinical practice. They ensure that researchers provide evidence and support to back up statements and arguments, establish validity and reduce bias.
(by Masaki Lo, Brad Li)

Chadi Aludaat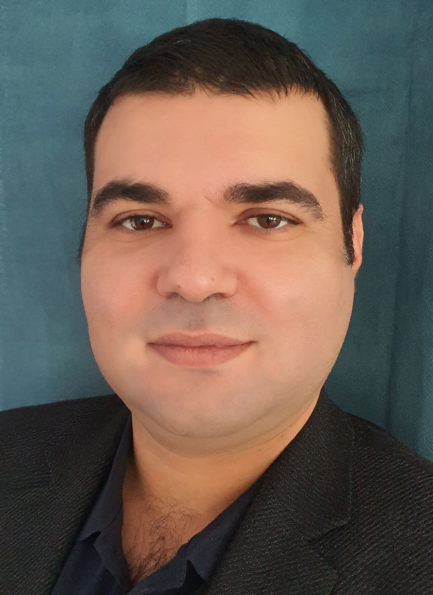 Dr. Aludaat, MD, from the Department of Cardiac Surgery and Transplantation, Rouen University Hospital, Normandy, France, is currently a Thoracic and Cardiovascular surgeon who is especially dedicated to adult cardiac surgery, structural heart, and advanced cardiac failure. He started his residency in Thoracic and Cardiovascular Surgery at Reims University Hospital in 2007, then continued his training as a fellow at Rouen University Hospital. He has been working at Rouen University Hospital since then. He is a member of the Société Française de Chirurgie Thoracique et Cardio-Vasculaire (SFCTCV).
To Dr. Aludaat, an exemplary academic paper requires a clear purpose, original contributions to its field, and a comprehensive literature review. He explains, "It should employ sound, replicable methodologies and present information logically with clear language. Critical analysis, consistent citations, and objective tone are crucial, while undergoing peer-review adds credibility. In essence, a top-notch academic paper not only offers new insights but also engages effectively with the wider academic community."
When crafting an academic paper, Dr. Aludaat thinks authors should clearly understand their target audience and set a distinct research objective. He points out a comprehensive literature review is essential to avoid redundancy and identify gaps. Tips for crafting an academic paper include: a sound and clear research methods, concise and structured writing, and language which is free from excessive jargons. He continues to share, "Data should also be presented lucidly, with proper citations to maintain academic integrity. While maintaining objectivity is crucial, seeking feedback before submission can provide valuable insights."
Lastly, Dr. Aludaat highlights that data sharing in scientific writing is essential for reasons such as verifying results, accelerating research progress, fostering trust, optimizing resources, promoting collaboration, training new researchers, guiding evidence-based policies, and ensuring equitable access to knowledge. However, he emphasizes that it is vital to maintain participant privacy and uphold ethical standards when sharing data.

(by Masaki Lo, Brad Li)

Kyeongman Jeon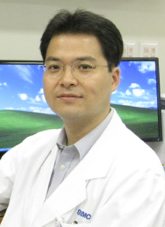 Dr. Kyeongman Jeon, MD, PhD, is a respiratory physician and medical intensivist working at Samsung Medical Center, Sungkyunkwan University School of Medicine, South Korea. He graduated from Dongguk University College of Medicine in 1999 and obtained the PhD degree from Sungkyunkwan University School of Medicine in 2010. His clinical and research areas in which he was interested in during his junior period were bacterial pneumonia and non-mycobacterial pulmonary disease. Since then, the main fields of his clinical practice and research are intensive care and lung transplantation. Recently, as a faculty member of Samsung Advanced Institute for Health Sciences and Technology (SAIHST) at Sungkyunkwan University, he has also been conducting translational research related to sepsis.
According to Dr. Jeon, a high-quality research paper is a combination of original innovative research and good writing in an appropriate format. He explains, "It is difficult to determine whether our research is innovative, so peer-review is necessary, but we should first think about what we report, what types of readers we would like to share with, and how the research results would affect the readers, and then we go on to select the right journal and an appropriate format accordingly. There are different types of manuscripts which come with different format, and the style differs slightly from journal to journal. Therefore, it is important to prepare our paper to be well-equipped with a suitable style for the journal we would like to submit."
In order to ensure one's writing is critical, Dr. Jeon believes we should make sure our work is clearly organized and easy to understand. That would increase the chance of receiving good reviews. His personal tips would be writing the methods and results parts first, then abstract, introduction and conclusions later on. He also points out it is important to keep the paper simple and consistent, as many other experts have recommended.
It is also important to follow reporting guidelines, such as STROBE or CONSORT, based on the study design. Dr. Jeon believes that reporting guidelines give a simple and clear description of the research should be like. "A well-organized study based on the reporting guidelines provides more validity and allows editors, peer reviewers, and readers to understand what and how we did the research," says he.
(by Masaki Lo, Brad Li)

Ravi Rajaram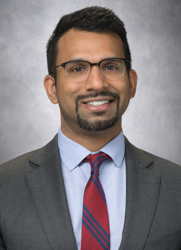 Ravi Rajaram, MD, MSC, is an Assistant Professor in the Department of Thoracic and Cardiovascular Surgery at the University of Texas MD Anderson Cancer Center, USA. In addition to his clinical training, his research background includes 2 years of dedicated research, serving as an American College of Surgeons Clinical Scholar-in-Residence (2013-2015) and the American College of Surgeons Surgical Oncology Scholar (2013-2015). He also completed a postdoctoral fellowship on a T32 Health Services Research Integrated Training Program and earned a Master's degree in Health Services and Outcomes Research at Northwestern University. He is clinically focused on thoracic surgical oncology including lung and esophageal cancer as well as mediastinal tumors. From a research perspective, his interests include surgical quality of care, health policy and outcomes-related work. He is actively engaged in projects related to disparities in thoracic surgical care as well as the financial impact of cancer care within this population.
In Dr. Rajaram's view, generating impactful work starts with identifying a relevant research question that has the potential to affect daily clinical practice. By narrowing one's focus to that goal, the entire research process, from hypothesis generation to methodologic considerations to the eventual manuscript preparation, can be distilled down into manageable and approachable segments when they may otherwise seem daunting. He emphasizes, "Engaging in self-reflection as to why a certain research project is pursued, and seeking feedback from close colleagues and mentors, can also optimize the likelihood of producing meaningful work with the potential to affect patient care."
Dr. Rajaram continues to share with us that it is critical to adhere to strict reporting guidelines and internal review mechanisms, such as Institutional Review Boards and otherwise, to ensure the data produced is rigorously sound. Additionally, by doing so, this allows otherwise skeptical journal readers to be open to your results and potentially, be impacted by them. Without such review mechanisms and guidelines in place, he thinks promising work will otherwise be limited in scope.


(by Masaki Lo, Brad Li)

Thorsten Walles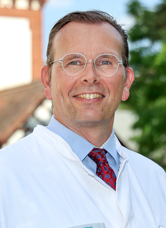 Thorsten Walles, MD, FETCS, is a Professor in Thoracic Surgery at the Otto-von-Guericke University in Magdeburg, Germany. Prof. Walles simultaneously heads the Department of Thoracic Surgery at the Magdeburg University Hospital and the Clinic for Thoracic Surgery in the neighboring Lung Clinic Lostau, Germany. His surgical expertise covers the entire spectrum from minimally invasive surgical procedures including robotic surgery to advanced multi-visceral procedures. Prof. Walles has a broad scientific spectrum: In basic research, he has investigated the usability of volatile organic compounds in the patients' breathing air for lung cancer diagnostics. In translational research, he has contributed to the development and clinical implementation of bioartificial human airway tissues (Tissue Engineering). In clinical research, he leads one of the largest clinical studies on the surgical treatment of primary pneumothorax (www.wopp-studie.de). Prof. Walles is a board member for thoracic surgery in the German Research Foundation and is a member of several national and international scientific societies. Connect with Prof. Walles on LinkedIn, ORCID or ResearchGate.
In a discussion on academic writing, which is being more and more important, Prof. Walles points out that writing scientific texts is becoming easier. In addition to text creation, the possibilities of graphically displaying content are developing rapidly. However, during the process of planning, conducting the studies and writing scientific texts, avoiding biases is challenging. Prof. Walles thinks that as a scientist, it is an important prerequisite to be aware of the numerous possible interactions between interventions and measurements. He shares, "In my experience, it is always very helpful to talk to uninvolved scientists about your own research approaches and the results achieved or expected."
Data sharing is prevalent in scientific writing in recent years, yet, the significance of data sharing has different levels in various research areas according to Prof. Walles, "While I can certainly create almost maximum transparency in basic research with a lot of effort, in clinical research, there will be always vagueness due to the complex data basis. In my experience, authors go to great length to address justified - and even unjustified - criticism of their work. The modern possibilities of data sharing give them the opportunity to document the results of their work, which was very difficult to be applied in past research projects, or only to a very limited extent. However, the growing technical possibilities also lead to growing demands on the scientific community."
(by Masaki Lo, Brad Li)

Shin Yajima
Dr. Yajima is a Japanese board-certified cardiothoracic surgeon who has been a postdoctoral research scholar in Dr. Woo's lab at Stanford University since 2022. Throughout his clinical research, he realized that inadequate myocardial revascularization had little effect on myocardial functional recovery because coronary artery bypass grafting (CABG) could approach and supply blood flow to the superficial coronary arteries but not to intramyocardial microvascular arteries, especially where microvasculature was either scarce or absent. During his Ph.D. in cardiovascular surgery at Osaka university in Japan, he investigated the treatment of microvascular dysfunction with a prostacyclin analog combined with nanoparticle and identified that it promoted angiogenesis and restored myocardial blood flow via proangiogenic and vasodilatory effects. He has now focused on SDF-1, a powerful chemokine that upregulates endothelial progenitor cells in ischemic tissue and created SDF-1 encapsulated nanoparticles for microvascular dysfunction research. Learn more about Dr. Yajima's publications from ORCID.
Speaking of the difficulties in academic writing, Dr. Yajima admits that it should be to understand the "wordy", "tone", "readability" or "clarity" of academic English sentences. In addition, conveying the meaning of wordings clearly, concisely, and simply expressed would also be difficult but crucial.
Being asked about the key skill sets of an author, Dr. Yajima thinks academic writers do not require any special writing abilities. In his opinion, a person who has never written an academic manuscript may feel a sense of dread or disgust at the thought of the arduous journey ahead before the paper is published, but finding a good mentor who can guide him/her in the right direction is the first step to finish the journey. The second step is to find a signpost leading to the destination. He believes the signpost is "logical consistency". In his words, constantly keeping the hypothesis in mind will lead us in the right direction whenever we are likely to get off track. He further explains, "For example, we should mention in the introduction what we believe will help readers understand our hypothesis, what kind of method we believe will best support our hypothesis, what kinds of results we believe will best encourage our hypothesis, and how we should conclude from the perspective of our hypothesis. I believe these writing efforts result in 'logical consistency' and the papers produced in this way have high scientific value."
As a cardiovascular surgeon, two benefits inspire him to persist in scientific researches and keep academic writing. One is to continually improve surgical skills, thus to produce the best results for 'current' patients. The other one is acquiring knowledge about new scientific evidence through clinical or basic research, which will take great benefits for 'future' patients.
Finally, Dr. Yajima expresses his wholeheartedly support on the sharing of raw data in scientific writing. Through data sharing, the scientific community gets to verify and validate the research findings, resulting in the discovery of truly scientifically valuable evidence as well as the elimination of preexisting erroneous proof.
(by Xing Liu, Brad Li)

Riccardo Orlandi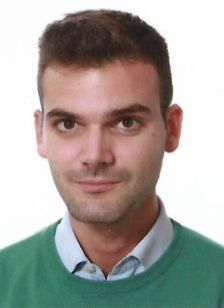 Dr. Riccardo Orlandi, MD, is currently completing his third year of residency program in thoracic surgery at the University of Milan, Italy. He has graduated with honors at the University of Milan – Bicocca and was immediately engaged in the medical field working as an emergency room doctor in the district of Bergamo during the COVID-19 pandemic. In 2021, he has joined the residency program in thoracic surgery, learning the art and craft of surgery from eminent hospitals in Milan. He is interested in all fields of research in thoracic surgery, from surgical or endoscopic treatment of thoracic benign and malignant diseases to the managerial and executive aspects of the diagnostic-therapeutic pathway in lung cancer patients. Dr. Orlandi's publications can be found at ResearchGate.

Dr. Orlandi firstly shares four essential elements of a good academic paper:

• Challenging topic, which still afflicts current clinical practice
• Meticulous statistical analysis
• Fair interpretation of the results
• Accurate and deep comparison of personal results with those presented in literature


Dr. Orlandi thinks authors are not writing for themselves but for the scientific community. For him, the publication of a paper represents the extraordinary chance of sharing personal experience throughout the whole academic world; and this point should always be kept in mind when writing a paper.

Academic writing is, to Dr. Orlandi, a valuable experience. To him, scientific research and academic writing are indissolubly related to the clinical practice, especially in surgical field. "Writing reminds me I have not only 'gifted hands', but also a 'thinking brain'," says he.

Speaking of the importance of Conflict of Interest (COI) disclosure in a scientific research, Dr. Orlandi thinks it is essential since research should be independent and scientific reports should always be assessed in an unbiased way.

(by Xing Liu, Brad Li)





Isabella B. Metelmann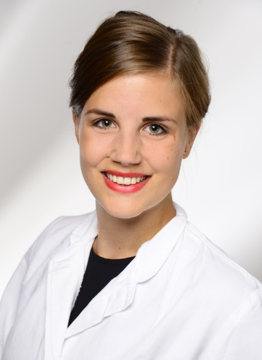 Isabella B. Metelmann, MD, MA, is a German senior thoracic surgeon and political scientist. She completed her training as Thoracic Surgeon at the University Hospital Leipzig. She holds doctoral degrees in medicine and political science (both University of Greifswald). Her clinical focus lies on minimally invasive oncologic surgery and palliative care. Her scientific focus lies in translational research connecting political science and medicine. She has a specific interest in health security, global surgery and the interdependence of politics and health in crises. Get to know more about Dr. Metelmann here.
A good paper, according to Dr. Metelmann, should develop from an innovative idea, that transfers knowledge or theoretical backgrounds from one discipline to another and by that, creates synergism and a holistic understanding of problems. In addition, it should be written in a comprehensive language for colleagues from different disciplines, give anchor points for further research and new ideas to various fields of research and/or have concrete impact on patient care or political decision making.
Dr. Metelmann goes on to share her tips to keep innovation and new insights in academic writing. To her, innovation derives from the combination of detailed and profound knowledge from different areas of research and creative bridge building. Translational research is often niche sector and is the combination of different areas from medicine and political science. She emphasizes, "New insights can arise when we open our view to solution strategies from different fields or our daily life. Yet, without question, reading up-to-date scientific literature is most essential in research! It's fascinating to find new insights and solutions through systematically processing a problem of clinical or social relevance with creativity and high aspiration."
In Dr. Metelmann's opinion, reporting guidelines, such as TREND and CARE, can help to structure research and enable others to re-do the project. Sometimes the rigid frame of these guidelines, however, may hinder researchers from creating innovative approaches and impeding interdisciplinary research projects to be published by sticking to formal regulations.
(by Xing Liu, Brad Li)

Takahiro Homma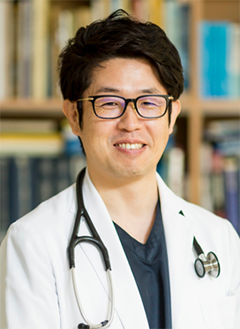 Dr. Takahiro Homma is an Associate Professor of the Department of Chest Surgery at St Marianna University School of Medicine, Kawasaki, Japan. He earned his MD and PhD from the University of Toyama, Toyama, Japan, and completed the Foundation Course for Medical Education program at Medical Education Center, Kyoto University, Kyoto, Japan. His research interests revolve around advancing minimally invasive thoracic surgery, particularly Uniportal VATS, as well as focusing on surgical education, energy devices, and medical device development.
Dr. Homma believes that academic writing is very necessary and important, as it involves leaving valuable information in the world and contributing to a specialized field. The impact of research papers on medical care and the advancement of medicine cannot be overstated. The potential benefits that academic papers may bring to patients around the globe are exhilarating to contemplate. Dr. Homma also firmly believes these contributions represent a priceless asset for humanity, destined to be passed down through generations.
Science advances rapidly day by day. To ensure one's writing is up-to-date and can give new insights into the field of research, Dr. Homma thinks it is important to stay vigilant and interested in what the world is sharing. In addition to reading papers, being a peer reviewer is one way to access the latest information and gain valuable insights.
The burden as a doctor is heavy. Dr. Homma admits that it is hard to allocate time to write a thesis. He says, "Time is limited, and prioritizing tasks can be extremely challenging. I constantly find myself yearning for more time to dedicate to writing my papers."
Understanding that the journey of academic writing can be arduous, requiring immense dedication and perseverance, Dr. Homma would like to encourage other academic writers who devote themselves to advancing scientific progress, "Please remember that your work is invaluable, and every word you put on paper is a stepping stone toward progress. Your papers have the potential to transform medical care, enhance understanding, and inspire fellow researchers around the world. I eagerly await the day when we can gather at an international conference, share our discoveries, and celebrate the collective pursuit of truth. Until then, let us continue our remarkable journeys as academic writers, united by a common mission to advance scientific progress. Keep writing, keep exploring, and keep inspiring!"
(by Alisa Lu, Brad Li)

Hailey M. Shepherd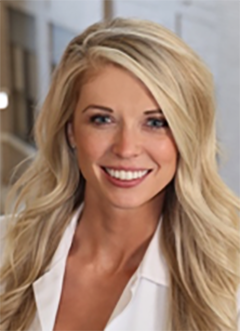 Dr. Shepherd was raised in Phoenix, Arizona, and attended medical school at the University of Utah in Salt Lake City, Utah. She is a general surgery resident in her third year of clinical training at Washington University in Saint Louis, Missouri. She recently completed a two-year research fellowship working in the thoracic immunobiology laboratory of Dr. Daniel Kriesel, MD, PhD in the Division of Cardiothoracic Surgery at Washington University. Using mouse models of heart and lung transplantation, her project is focused on uncovering the key drivers of fibrotic remodeling in transplanted grafts. Her analysis of single-cell RNA sequencing revealed that early signaling between innate immune cells and stromal cells appears to be critical, and early inhibition of these signaling pathways prevents the development of alloimmune-independent graft fibrosis. Ultimately, Dr. Shepherd hopes to integrate these results with her broader hypothesis that the disruption of lymphatic vasculature at the time of transplantation plays a paramount role in the fibrotic remodeling of transplanted organs.
Dr. Shepherd thinks there are three foundational components of high-quality scientific writing. The first is defining a clear research hypothesis that is rooted in fundamental physiology and/or pathophysiology. The second is thorough knowledge related to the topic, including historical physiologic principles as well as recent developments in the field. The third is writing in a manner that not only conveys the information, but also guides the reader through the findings in a way that is enjoyable and enticing.
Academic writing often involves evidence synthesis. To Dr. Shepherd, one can identify positive findings everywhere – the key is knowing which ones are truly significant and which are not. Delineating which pieces of evidence to select and include in analysis should be based on the underlying hypothesis and asking oneself "what possible answers could explain my research hypothesis, and have I explored each of them adequately?" In addition, what authors should bear in mind during the process is that a common mistake encountered in current scientific writing is the echoing of a common string of findings that have been outlined in numerous introductions and discussions of related papers, instead of synthesizing a unique compilation of findings focused on a single hypothesis.
Dr. Shepherd thinks in academic writing, progressively narrowing one's focus is a natural phenomenon during scientific discovery. However, do not let oneself become tunnel-visioned in his/her writing.
Though academic writing takes a lot of time and effort, Dr. Shepherd's research work is primarily fueled by her passion and curiosity about the field of cardiothoracic surgery. She says, "I am constantly flooded with my own questions about how we came to embody current clinical practices (Why don't we reconnect the lymphatics after transplantation? Why don't we close the pericardium like we do the peritoneum?) as well as wondering about the mechanisms underlying changes I observe. Additionally, my research mentors – especially Dr. Daniel Kreisel - have been incredibly influential in propelling my academic writing forward."
(by Alisa Lu, Brad Li)

Jae Woong Choi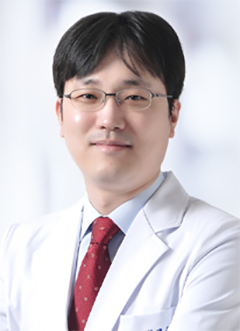 Prof. Jae Woong Choi is a cardiac surgeon and a faculty of Seoul National University in South Korea. His research mainly focuses on aortic surgery and valvular surgery. Recently, he has been interested in studies using national claims data. Although they have some limitations, he believes such studies have advantages in presenting real-world data without publication bias.
Prof. Choi considers that creativity and honesty are essential parts of research. For creativity, constantly studying previous research is the most important thing. He thinks that creative idea occurs based on previous knowledge. For honesty, researchers should not obsess over immediate results and try to have a high level of ethical awareness and responsibility as a researcher.
Speaking of the key skill sets for an author, Prof. Choi says, "I believe that we have to be good readers to be good authors. Nowadays, good studies are being published on various topics from all over the world. Reading and studying previous papers diligently is very helpful in understanding the real value of your research as an author and conveying key findings to readers efficiently."
Academic writing does require a lot of time and effort, but Prof. Choi believes that as a professor at a university hospital, research is part of his job. In addition, he has received a lot of support from the hospital, so he thinks he should try to share his experience and make an academic contribution in his field.
When asked about the reason for publishing in Journal of Thoracic Disease, Prof. Choi says, "I chose Journal of Thoracic Disease because this journal is well-organized and well-known in our field."
(by Alisa Lu, Brad Li)

Veronica Marcoux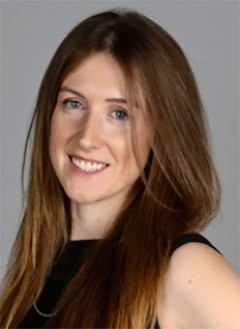 Dr. Marcoux is an Associate Professor at the University of Saskatchewan in Saskatoon, Saskatchewan, Canada. Her training is in Internal Medicine and Adult Respirology, as well as further subspecialty training in Interstitial Lung Disease. Dr. Marcoux's research area is in interstitial lung disease, and she is the local principal investigator for the Saskatchewan site in the Canadian Registry for Pulmonary Fibrosis (CARE-PF). From her work with CARE-PF came the rheumatoid arthritis-associated interstitial lung disease project, which was recently published in Journal of Thoracic Disease, and their research group has numerous ongoing projects.
Dr. Marcoux believes that academic writing is of great importance. To her, academic writing is the key to the exchange of ideas and discoveries, without which the field is hard to develop.
Academic writing often involves evidence synthesis. On how to select appropriate evidence for synthesis and analysis, Dr. Marcoux says, "Having a well-thought-out hypothesis and subsequent detailed data analysis plan has been helpful in my organizational process. This is in addition to having a statistician discuss your plan and eventual data analysis with."
To ensure one's writing is critical, Dr. Marcoux thinks that working with a team or mentor is essential because they can provide criticism and feedback on one's work, which always leads to beneficial improvements.
Though academic writing takes a lot of time and effort, Dr. Marcoux finds it enjoyable and sometimes a break from clinical work. Moreover, academic writing can promote academic communication and the development of medicine.
(by Alisa Lu, Brad Li)

Jae Y. Kim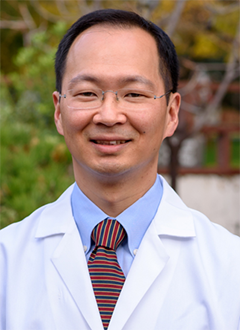 Dr. Kim is an Associate Professor and Chief of the Division of Thoracic Surgery at the City of Hope Cancer Center in Southern California, USA. He graduated in biochemistry from Harvard University and received his medical degree from the University of California San Francisco. His research focuses on improving outcomes and quality of life for thoracic surgery patients, particularly for lung and esophageal cancer. He has led multiple clinical trials, authored numerous publications, and been invited to speak internationally on robotic thoracic surgery. Connect Dr. Kim on Twitter @DrJaeYKim.
Dr. Kim believes that a good academic paper should advance our field of knowledge in a meaningful way. Besides, it can also address a relevant topic and provide new insight or data that helps us understand our world in a new way. Though above all, a good academic paper must be honest with methods that are transparent and reproducible.
"It is very vital to avoid biases in one's writing. Bias can influence our interpretation of data easily, so we must always be vigilant," says Dr. Kim. He explains that being aware of the tendency of bias to creep into one's writing and research is of great importance. It helps to understand our own biases and actively question whether our conclusions reflect those biases. It also helps to work with people who are willing to read our work carefully and challenge us.
Science advances rapidly day by day. Dr. Kim has made a lot of effort to ensure that his articles are up to date and bring new insights to the research field, such as doing a literature review of a topic before writing anything, regularly following key publications and attending scientific meetings. In addition, he also works with interns such as residents and fellows, which he thinks is really helpful. He does learn a lot from them, though teaching also forces him to stay up to date. Finally, he notes that social media like Twitter is a great medium for learning, but it depends on who one is following. For example, Dr. Kim himself has learned a lot from doctors outside thoracic surgery, such as medical oncologists and radiation oncologists.
To what extent would Conflict of Interest (COI) influence research? Dr. Kim thinks this is an underappreciated problem in medical science. Pharmaceutical and medical device companies obviously have tremendous influence in determining which studies get funded. Beyond that, however, authors often have relationships with these entities, serving as consultants or on speakers' bureaus. Those relationships can sometimes have subconscious effects on researchers that they must be cautious about. These types of relationships, as well as funding sources, need to be disclosed when submitting a manuscript so that proper peer review can consider those relationships.

(by Alisa Lu, Brad Li)

Yong-Ming He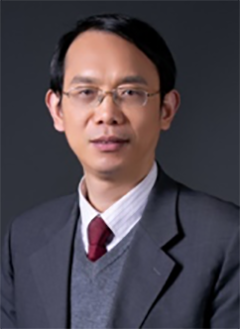 Prof. Yong-Ming He, M.D., Ph.D. FESC, FACC, is an interventional cardiologist, and now works at The First Affiliated Hospital of Soochow University. He studied interventional therapy of coronary artery diseases at the Heart Institute of the University of Ottawa under the guidance of Terrence D. Ruddy, then went on with his study in the Chinese University of Hong Kong for the inflammation mechanism of coronary artery diseases under the guidance of Hui-Yao Lan. Prof. He's research interest includes but is not limited to dyslipidemia, interventional cardiology, coronary artery disease, anatomy of coronary trees and database technique. His team developed a novel Coronary Artery Tree description and Lesion EvaluaTion (CatLet or Hexu) score accommodating the variability in coronary anatomy. This scoring system succeeded in semi-quantifying relative myocardial mass (blood supply territory) and explaining coronary stenosis. The National Natural Science Foundation of China (NNSFC) has supported this research.
A good academic paper, according to Dr. He, includes the following key elements:
Clarity and Structure: The paper should be well-organized, easy to follow, and clearly written. This includes a logical flow from introduction to conclusion, as well as clear explanation of methods, findings, and their significance.
Originality: A good academic paper should contribute something new to its field. This could be a new discovery, a fresh interpretation of existing data, or a novel method or model.
Rigor: The research methods should be rigorous and robust. This means that the methodology is clearly explained, appropriate for the research questions, and executed correctly.
Evidence: The paper's claims should be supported by data or evidence. This could include experimental data, qualitative observations, or theoretical proofs, depending on the discipline.
Significance: The paper should address a meaningful problem or question in its field. It should also explain the implications of its findings for this problem and for the wider field of study.
Replicability: In most empirical disciplines, a good study should be replicable, meaning another researcher could follow the same methods and get the same results. This often involves providing detailed descriptions of methods and raw data.
References: A well-researched paper should cite relevant previous work in the field. This not only shows familiarity with the existing literature but also places the paper's contribution in context.
Ethics: If the research involves human or animal subjects, it should adhere to ethical guidelines. This includes informed consent, privacy protections, and avoiding harm to subjects.
Peer Review: A paper that has been peer-reviewed – that is, evaluated by other experts in the field – is generally considered more reliable. The peer-review process helps ensure that papers meet the standards of the field.
Science advances rapidly day by day. Dr. He would also like to provide several general tips for researchers to ensure their work is up-to-date and contributes new insights to their field:
Continuous Learning: Stay up-to-date with the latest research in your field. This might involve regularly reading new articles in relevant academic journals, attending conferences, or following researchers and institutions on social media.
Literature Review: Before starting a new research project, conduct a thorough literature review to understand what has already been done on your topic. This will help ensure that your research addresses a gap in the existing knowledge.
Collaboration and Networking: Engage with other researchers in your field, either by collaborating on projects or by discussing your work with them. They can provide feedback and share their own insights, which might help you see your research from a new perspective.
Critical Thinking: Be critical of your own work and the existing literature. Look for limitations or gaps in the current research that your work can address.
Innovative Thinking: Try to think outside the box. Innovation often comes from approaching a problem from a new angle or using a novel method.
Iterative Process: Research is often an iterative process. You might start with a hypothesis, collect data to test it, then revise your hypothesis based on what you find. This process of iteration can help you hone in on new insights.
Peer Review: Submit your work to peer-reviewed journals. The feedback you receive can help improve your research and ensure it is at the forefront of your field.
Though academic writing takes a lot of time and effort, Dr. He says his motivation for academic writing usually stems from a desire to contribute to the advancement of knowledge and understanding in a particular field. In his opinion, researchers and academics are often driven by curiosity, the pursuit of truth, and the opportunity to make a meaningful impact on their discipline. Academic writing allows scholars to communicate their research findings, theories, and insights with the rest of the academic community and the wider public. It provides a platform for sharing knowledge, sparking discussions, and encouraging further exploration. By engaging in academic writing, researchers can also strengthen their own understanding of a subject, refine their critical thinking skills, and enhance their ability to effectively communicate complex ideas. Additionally, academic writing is an integral part of the academic ecosystem. It is often a requirement for obtaining research funding, progressing in academic careers, and gaining recognition among peers. The process of writing itself can be intellectually stimulating and rewarding, as it involves synthesizing information, analyzing data, and presenting arguments in a coherent and logical manner. Despite the challenges and time commitment required, the potential impact and significance of contributing to the academic community provide a strong motivation for researchers to engage in academic writing.
At last, here are some reasons why Dr. He chooses to publish in JTD. First, Dr. He thinks that JTD focuses on areas such as pulmonary medicine, thoracic surgery, and cardiothoracic diseases. And his researcher's work is in these fields, and this journal would be a good fit. Second, JTD has robust peer-review processes, ensuring that published articles are scrutinized by experts in the field, which adds to the credibility of the research. Third, JTD is an open-access journal, meaning the articles are freely accessible to anyone. This can increase the visibility and impact of the researcher's work. Forth, the reach and readership of JTD: If the researcher wants to reach a specific audience—like clinicians or researchers focusing on heart diseases—then choosing a specialized journal like this one would make sense. Fifth, the excellent Editorial Board: The reputation and expertise of the editorial board can also be a factor in choosing this journal to publish his work.
(by Alisa Lu, Brad Li)

Christian Galata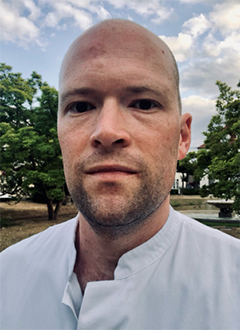 Dr. Christian Galata is a thoracic surgery fellow at the University Medical Center Mainz, Germany. Before that, he completed his residency in general surgery at the Medical Faculty Mannheim, Heidelberg University, Germany, and was a research fellow at the German Cancer Research Center in Heidelberg, Germany. Dr. Galata's primary clinical focus is minimally invasive treatment of lung cancer (both VATS & RATS approaches). Furthermore, he has a special interest in chest wall sarcomas and thymoma surgery. His scientific interest has always been the evaluation of patient-specific risk factors, both in general and thoracic surgery, which ranges from the identification of biomarkers in molecular oncology in the wet lab to the investigation of clinical risk factors for perioperative complications. Now, Dr. Galata is working on prospective clinical trials to better understand patient outcomes with regard to ERAS concepts.
Being asked about what role academic writing plays in science, Dr. Galata says, "The importance of medical writing cannot be overstated. It not only serves to spread medical knowledge, but the short, clear and concise summary of scientific facts in the form of a paper also trains one's own analytical skills and shapes a scientific personality."
Academic writing often involves evidence synthesis. Here are the tips from Dr. Galata on selecting the appropriate evidence for synthesis and analysis: The first step in evidence synthesis is to define a clear research question for oneself. When compiling the evidence, one should proceed according to a clear procedure and not allow oneself to be misled by big names or impact factors.
"An author must be self-critical and open-minded, think clearly, and be analytical. Put yourself in the reader's shoes. Stay curious and never give up!" says Dr. Galata.
(by Alisa Lu, Brad Li)

Xiaoyan Wang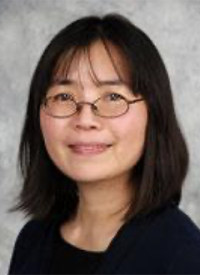 Dr. Xiaoyan Wang serves as Melax Tech's Chief Scientific Officer. As CSO, she focuses on translating scientific insights and health intelligence into partnerships and programs that improve healthcare outcomes for patients, providers, and researchers. Dr. Wang has spent two decades committed to driving innovations in AI modeling and transforming health care with data intelligence. She was most recently VP of Healthcare Analytics and Informatics and VP of Biopharma Solutions at Sema4 Mount Sinai Genomonic Inc, where she led the development of clinical evidence generation platforms and clinical research in oncology, immunology, cardiovascular, respiratory, and rare diseases. Before joining the biopharma industry, she was a faculty member and principal investigator at the University of Connecticut, UConn Health Center, and Mount Sinai Health Systems, bridging research health services, and teaching. She holds a BA in Biochemistry from Shandong University, an MA in Genetics from the University of Kansas, and a Ph.D. in Biomedical Informatics and NLP from Columbia University School of Medicine. Outside of work, Dr. Wang enjoys camping and hiking with her family and has visited close to 100 locations! Connect with Dr. Wang on LinkedIn.
To Dr. Wang, the essential elements of a well-conducted academic paper are innovation and originality, replicability, relevance, timeliness, and clarity. In addition, to avoid biases in writing, self-awareness, third-party review/peer review and references/sources are also important.
Speaking of why she chooses to publish in Journal of Thoracic Disease (JTD), Dr. Wang lists a few reasons:
Relevance: The journal focuses on thoracic diseases, making it a suitable platform for professional research.
Reputation: JTD is very well-regarded in its field, providing credibility to the published work.
Open Access: The journal provides open access to its content, ensuring that the research can reach a wide audience without paywall restrictions.
Peer Review: A rigorous peer-review process ensures that only high-quality research gets published, adding value to the author's work.
Indexed: The journal is indexed in well-known databases, increasing the visibility of published articles and the likelihood of citations.
In the end, Dr. Wang would like to say a few words to encourage other academic writers who devote themselves to advancing scientific progress, "Our rigorous research and meticulous writing are the backbone of scientific progress. Even when the path seems challenging and recognition scarce, remember that our work forms the foundation for future discoveries. Your dedication illuminates the way for the next generation, pushing the boundaries of knowledge and understanding. Keep writing, keep questioning, and know that your contributions are invaluable."
(By Alisa Lu, Brad Li)
Yousser Mohammad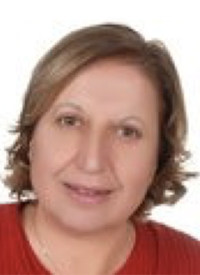 Yousser Mohammad is a professor of pulmonary and the director of the Centre for Research on Chronic Respiratory Diseases. She is affiliated with Tishreen University, which collaborates with the Global Alliance Against Chronic Respiratory Disease. Her research and recent projects focus on the regional profile of asthma. Collaborating with the Global Asthma Network, she and her colleagues' survey in schools published in JTD in May 2023 showed asthma to be prevalent during the war, underdiagnosed, and treated. They will launch a program for asthma in schools. And now, after the earthquake in February 2023, they focus on health impact and how to help people, with the assistance of Al-Sham Private University. She is also in collaboration with INSERM. Prof. Mohammad serves as an unpaid editorial board member of the GARD Section for JTD and a member of the Regional Committee of the UNION, where she will participate in the UNION World Bank project: On evaluating and updating asthma programmes and curriculum. She was the WHO Expert who worked on noncommunicable disease facility-based monitoring guidance: framework, indicators, and application in 2022. Learn more about Prof. Mohammad through her ResearchGate and Google Scholar.
Prof. Mohammad thinks academic writing is the best way to keep the scientific committee updated on the latest evidence and scientific knowledge. In addition, academic writing also gives a horizon for future research needed and offers ways to collaborate between teams. It could facilitate collaboration between developed and developing countries, which is a good opportunity for developing countries to be part of the international scientific community. This will help to achieve the UN Sustainable Development Goals.
"Honesty, ability to respect and follow guidelines for scientific journals; being scientifically updated and accepting dialog; and being familiar with Digital Intelligence," says Prof. Mohammad when she is asked about the qualities an author should possess, "Authors should bear in mind that our writing is to help improve the medical knowledge, practice, and the health system if needed, and help the patients and the community participation."
Academic writing often involves evidence synthesis. Prof. Mohammad has some tips on how to select the appropriate evidence for synthesis and analysis. In the methods section, one should list the statistical program one used. In the results section, first summarize the most relevant results. Then, perform a literature review on the subject, compare and highlight what the research or paper added and the limitations, and what should be done later as research.
Prof. Mohammad believes that it is important for research to apply for institutional review board (IRB) approval. To her, the IRB is an institutional committee, aiming at protection of human subjects in research and especially in clinical trials. The IRB is responsible for reviewing all studies involving human participants before initiation. The IRB is concerned with protecting the welfare, rights, and privacy of human subject participants. The IRB has the authority to approve, exempt, disapprove, monitor, and require modifications in all research activities. When the research project is accepted, the institution provides the ethical approval, and the researcher could apply for participant informed consent. Authors are expected to conduct their research in accordance with the World Medical Association Declaration of Helsinki. However, if IRB does not exist in the research institution, or if IRB regulations are not followed, consequences could include suspension of the research project. And the inability to use or non-acceptance by journals to publish research results. Although the number of IRBs is growing worldwide and now covers 113 countries, there is still a lack of resources and training in developing countries. Lastly, it is worth noting that one-third of African countries do not have IRBs.
(By Alisa Lu, Brad Li)